Guess hoesjes

Met onze collectie Guess smartphonehoesjes en tablethoesjes breng je pure fashion naar je iPhone, iPad of Samsung Galaxy smartphone. De hoesjes van Guess dragen zonder uitzondering de signatuur van dit bekende mode merk. Kies voor elegant of juist stoer: voor elke stijl is er een Guess hoesje.


Guess iPhone hoesjes
In onze collectie zijn veel Guess hoesjes voor de iPhone te vinden. Het merk heeft hoesjes uitgebracht voor de iPhone 4 en iPhone 4S, de iPhone 5 en 5S, de iPhone 5C en de nieuwste iPhone 6 en 6s alsook de iPhone 6 Plus en 6s Plus. Welke iPhone je dus ook hebt, je kunt hem in stijl beschermen in een Guess hoesje!


Guess Samsung hoesjes
Gelukkig maakt Guess niet alleen hoesjes voor de iPhone: ook voor veel Samsung toestellen zijn er Guess covers op de markt gebracht. In onze collectie vindt je hoesjes voor de Samsung Galaxy S3 en S3 Mini, S4 en S5 mini, de Galaxy S5 en zelfs de nieuwste Samsung Galaxy S6 en S6 Edge is al door Guess van prachtige hoesjes voorzien.


Bekijk alle Guess telefoonhoesjes:
Guess Aztec Tribal Skin - iPhone 7 hoesje (GUHCP7CGPI)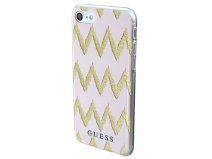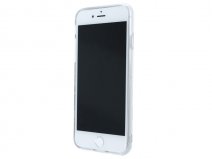 Op voorraad
Guess Aztec Tribal Skin - iPhone 7 hoesje (GUHCP7TGPI)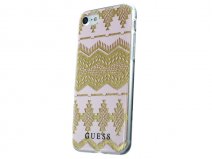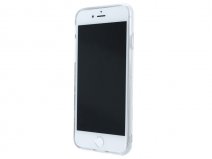 Op voorraad
Guess Aztec Tribal Skin - iPhone 7 hoesje (GUHCP7TGTA)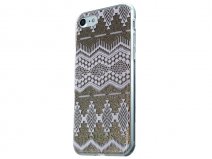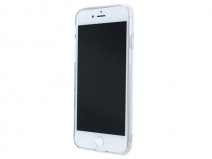 Op voorraad
Guess Aztec Tribal Skin - iPhone 7 Plus hoesje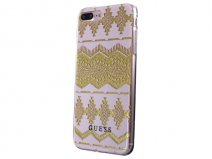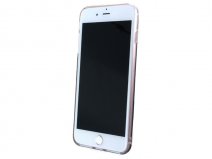 Op voorraad
Guess Couture Flip Case - iPhone SE / 5s / 5 hoesje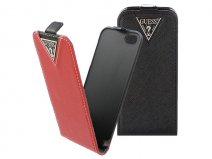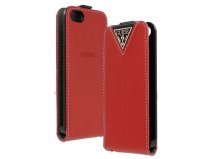 Op voorraad
Guess Croco Case - Samsung Galaxy S7 Edge hoesje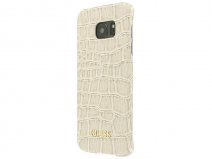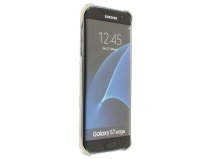 Op voorraad
Guess Croco Case - Samsung Galaxy S7 hoesje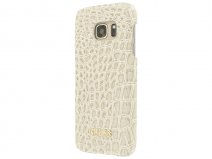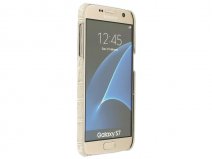 Op voorraad
Guess Croco Folio - Samsung Galaxy S7 Edge hoesje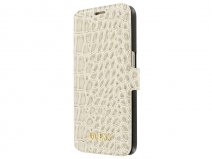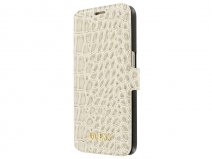 Op voorraad
Guess Croco Folio - Samsung Galaxy S7 hoesje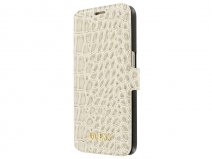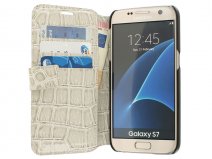 Op voorraad
Guess Croco Hard Case - iPhone SE / 5s / 5 hoesje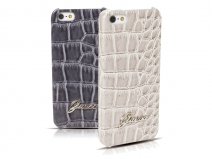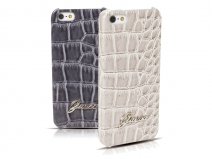 Op voorraad
Guess Croco Laptop Sleeve - 13 inch MacBook Hoes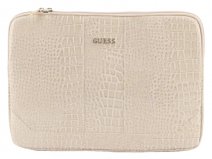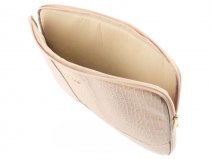 Op voorraad
Guess Daisy Flipcase - iPhone SE / 5s / 5 hoesje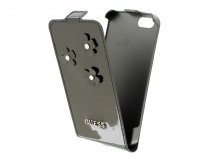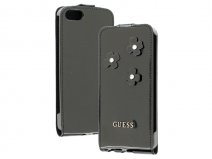 Op voorraad
Guess Gianina Bookcase - Samsung Galaxy S4 Mini hoesje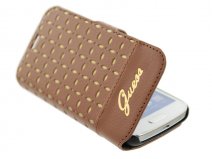 Op voorraad
Guess Gianina Flip Case - iPhone SE / 5s / 5 hoesje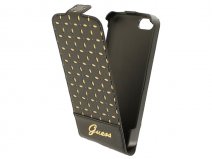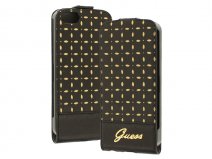 Op voorraad
Guess Gianina Folio - Book Case Hoesje voor iPhone 6/6S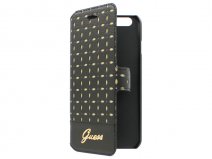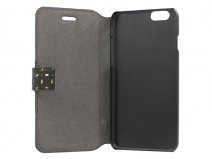 Op voorraad
Guess Glossy Croco Bookcase - iPhone 7 hoesje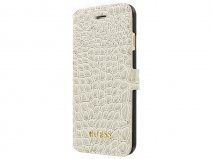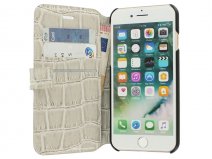 Op voorraad
Guess Glossy Croco Bookcase - iPhone 7 Plus hoesje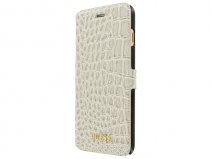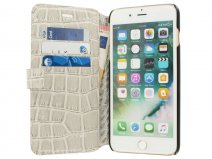 Op voorraad
Guess Glossy Croco Case - iPhone 6/6s hoesje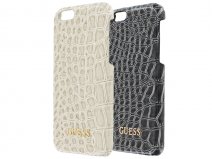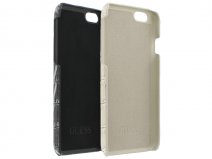 Op voorraad
Guess Glossy Croco Case - Tablet Hoesje (7-8 inch)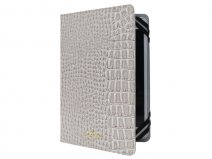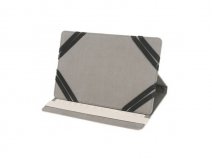 Op voorraad
Guess Glossy Croco Clutch Case - iPhone 6/6s hoesje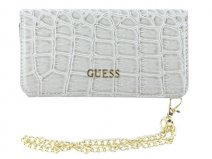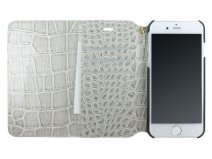 Op voorraad
Guess Glossy Croco Folio - iPhone 6/6S hoesje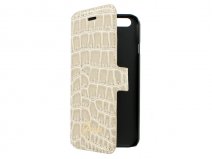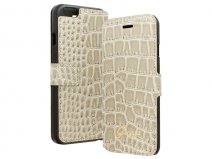 Op voorraad
Guess Glossy Croco Hard Case - iPhone 7 hoesje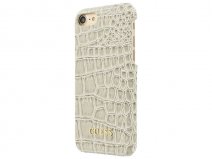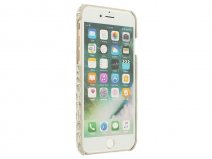 Op voorraad
Guess Glossy Croco Hard Case - iPhone 7 Plus hoesje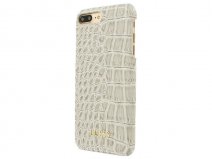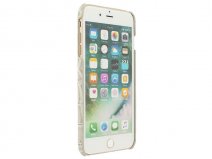 Op voorraad
Guess Glossy Croco S-View Cover Samsung Galaxy S4 Mini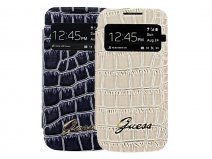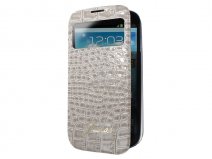 Op voorraad
Guess Glossy Croco S-View Cover voor Samsung Galaxy S4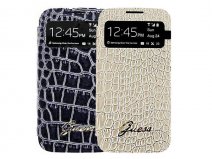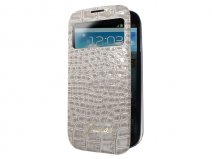 Op voorraad
Guess Heart TPU Case - iPhone 6/6s hoesje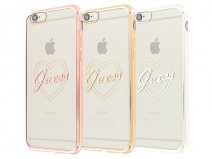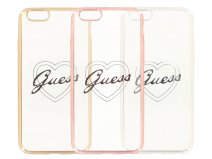 Op voorraad
Guess Heart TPU Case - iPhone 7 hoesje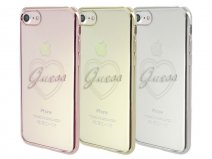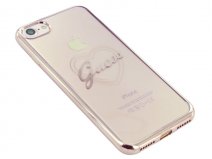 Op voorraad
Guess Heart TPU Case - Samsung Galaxy S7 Edge hoesje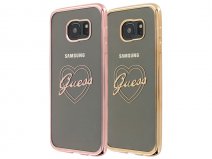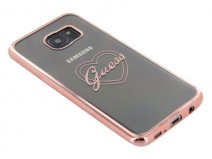 Op voorraad
Guess Heart TPU Case - Samsung Galaxy S7 hoesje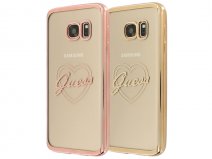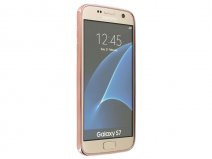 Op voorraad
Guess Heritage Bookcase - Samsung Galaxy S7 hoesje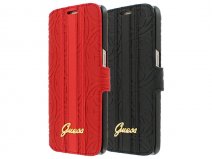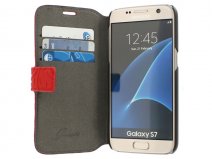 Op voorraad
Guess Heritage Case - iPhone 6/6S hoesje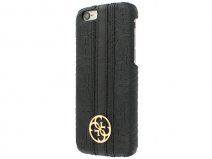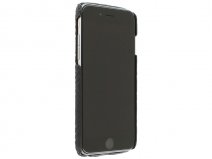 Op voorraad
Guess Heritage Folio Bookcase - iPhone 6/6S hoesje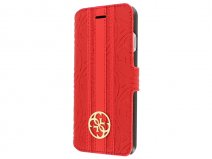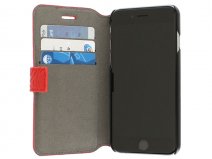 Op voorraad
Guess iPhone 6 Plus/6S Plus hoesje - Studs Folio Case
Op voorraad
Guess iPhone 6 Plus/6S Plus hoesje - Studs Hard Case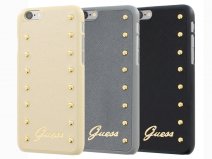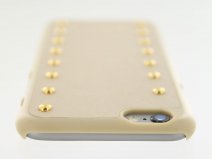 Op voorraad
Guess iPhone 6 Plus/6S Plus hoesje - Tessi Bookcase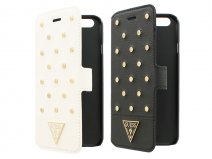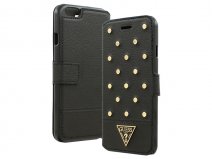 Op voorraad
Guess Jet Set Hard Case - iPhone 6/6s hoesje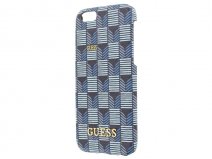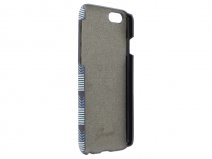 Op voorraad
Guess Leopard TPU Case - Samsung Galaxy S6 Hoesje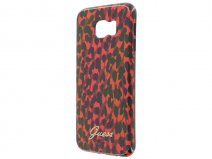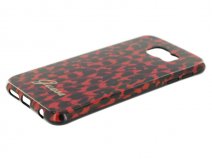 Op voorraad
Guess Matte Croco Book Case voor Samsung Galaxy S4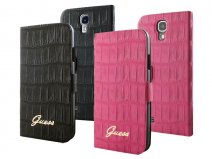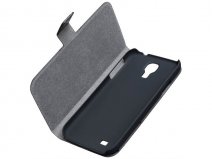 Op voorraad
Guess Matte Croco Flip Case - iPhone SE / 5s / 5 hoesje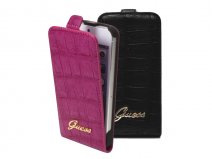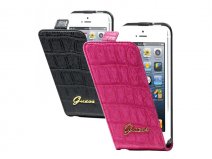 Op voorraad
Guess Matte Croco Flip Case voor Samsung Galaxy S3 Mini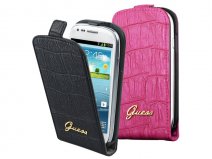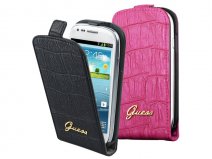 Op voorraad
Guess Matte Croco Flip Case voor Samsung Galaxy S4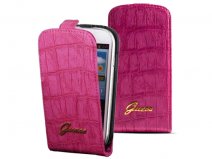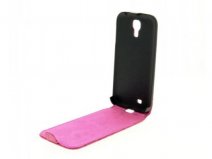 Op voorraad
Guess Monogram Aluminium Case - iPhone 7 hoesje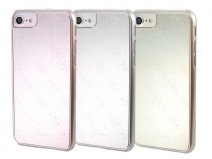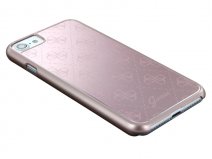 Op voorraad
Guess Monogram Bookcase - iPhone 7 hoesje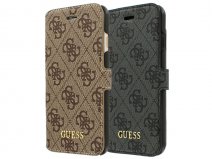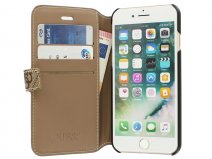 Op voorraad
Guess Monogram Bookcase - iPhone 7 Plus hoesje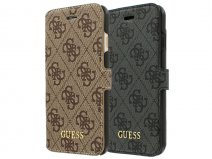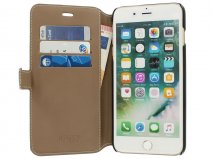 Op voorraad
Guess Monogram Case - iPhone 6 Plus/6S Plus hoesje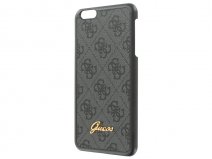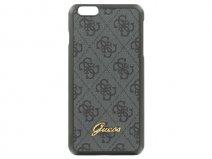 Op voorraad
Guess Monogram Clutch Case - iPhone 6/6s hoesje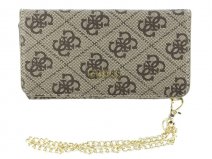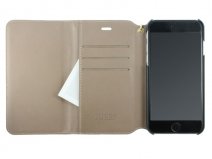 Op voorraad
Guess Monogram Flip Case - iPhone SE / 5s / 5 hoesje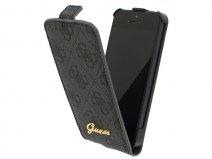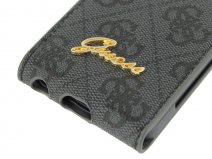 Op voorraad
Guess Monogram Folio - iPhone 6 Plus/6S Plus hoesje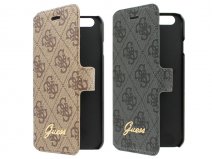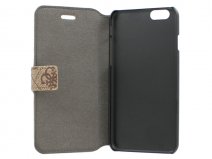 Op voorraad
Guess Monogram Folio - Samsung Galaxy S7 hoesje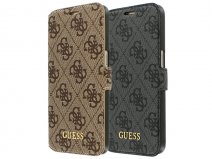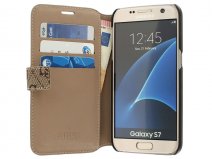 Op voorraad
Guess Monogram Folio Case - iPhone 6/6S hoesje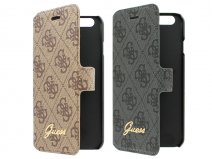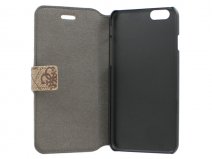 Op voorraad
Guess Monogram Hard Case - iPhone 6/6s hoesje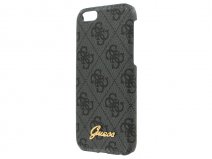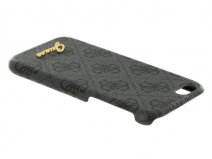 Op voorraad
Guess Monogram Hard Case - iPhone 7 hoesje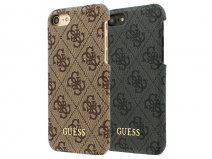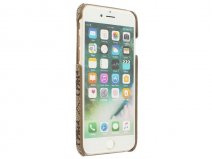 Op voorraad
Guess Monogram Hard Case - iPhone 7 Plus hoesje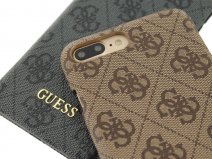 Op voorraad
Guess Monogram Hard Case - iPhone SE / 5s / 5 hoesje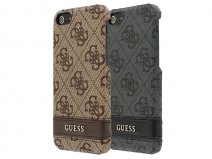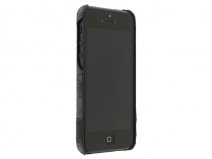 Op voorraad
Guess Monogram Laptop Sleeve - 13 inch MacBook Hoes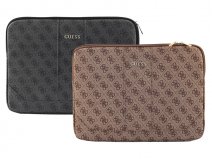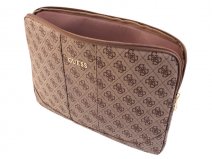 Op voorraad
Guess Monogram Laptop Sleeve - 15 inch MacBook Hoes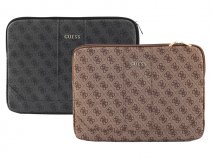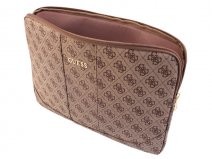 Op voorraad
Guess Monogram Leather Case - iPhone SE / 5s / 5 hoesje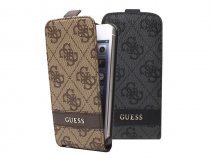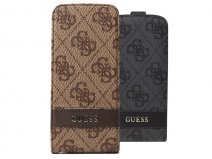 Op voorraad
Guess Monogram Sleeve - iPhone 4/4S hoesje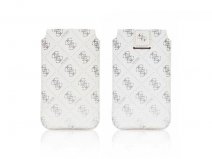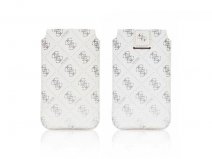 Op voorraad
Guess Monogram TPU Case - iPhone 6/6s hoesje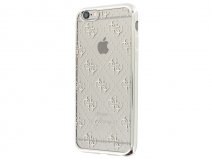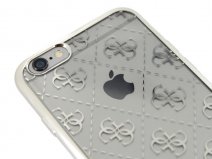 Op voorraad
Guess Monogram TPU Case - iPhone 7 hoesje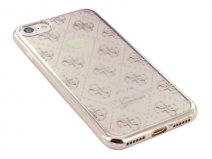 Op voorraad
Guess Monogram TPU Case - Samsung Galaxy S7 Edge hoesje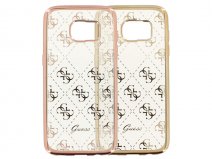 Op voorraad
Guess Monogram TPU Case - Samsung Galaxy S7 hoesje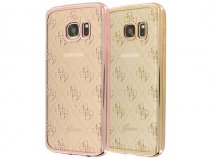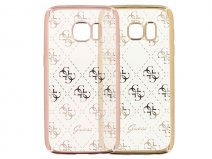 Op voorraad
Guess Python TPU Case - iPhone 6/6s Hoesje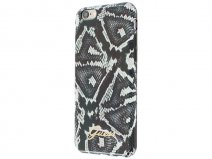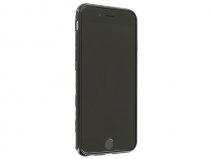 Op voorraad
Guess Python TPU Case - Samsung Galaxy S6 Edge Hoesje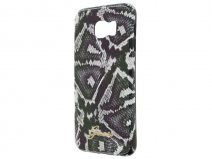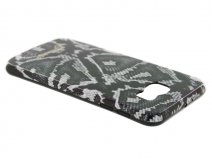 Op voorraad
Guess Python TPU Case - Samsung Galaxy S6 Hoesje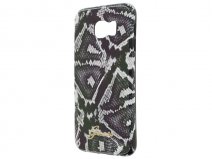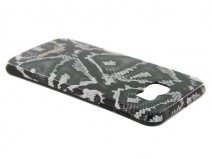 Op voorraad
Guess Roses TPU Case - Samsung Galaxy S7 hoesje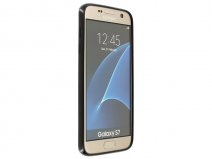 Op voorraad
Guess Saffiano Bookcase - iPhone 6/6s hoesje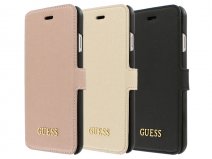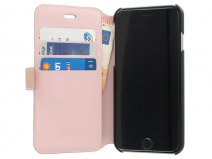 Op voorraad
Guess Saffiano Bookcase - iPhone 7 hoesje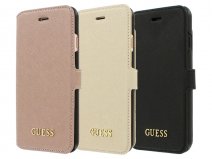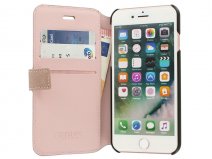 Op voorraad
Guess Saffiano Bookcase - iPhone 7 Plus hoesje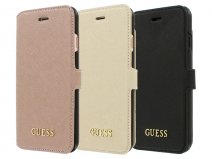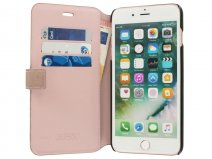 Op voorraad
Guess Saffiano Bookcase - Samsung Galaxy S7 Edge hoesje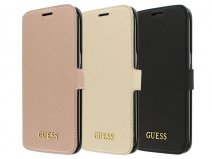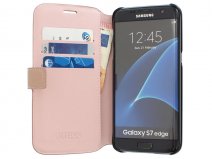 Op voorraad
Guess Saffiano Bookcase - Samsung Galaxy S7 hoesje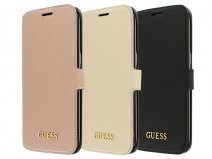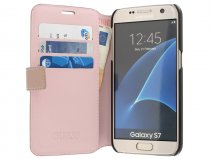 Op voorraad
Guess Saffiano Case - iPhone 6/6s hoesje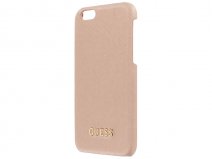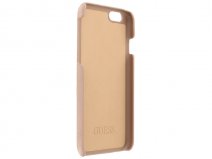 Op voorraad
Guess Saffiano Case - Samsung Galaxy S7 Edge hoesje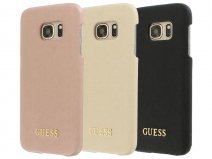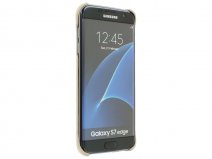 Op voorraad
Guess Saffiano Clutch Case - iPhone 6/6s hoesje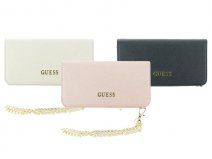 Op voorraad
Guess Saffiano Hard Case - iPhone 7 hoesje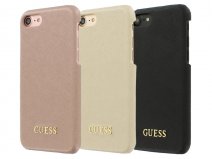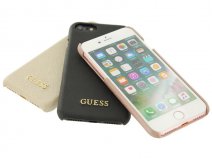 Op voorraad
Guess Saffiano Hard Case - iPhone 7 Plus hoesje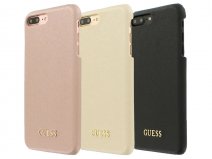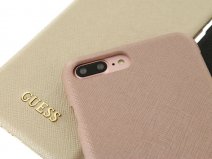 Op voorraad
Guess Saffiano Hard Case - Samsung Galaxy S7 hoesje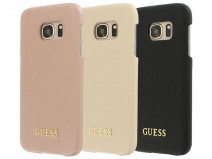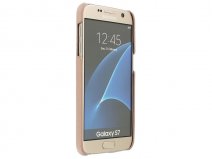 Op voorraad
Guess Saffiano Laptop Sleeve - 13 inch MacBook Hoes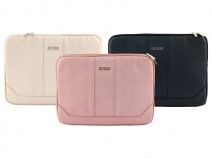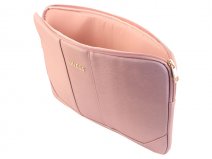 Op voorraad
Guess Saffiano Laptop Sleeve - 15 inch MacBook Hoes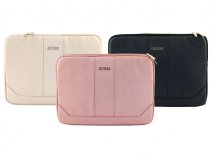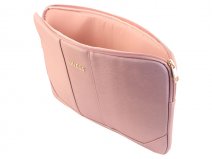 Op voorraad
Guess Scarlett Bookcase - iPhone 7 hoesje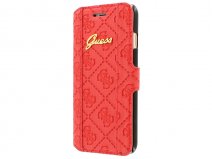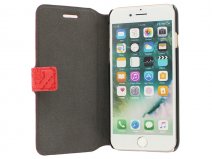 Op voorraad
Guess Scarlett Flipcase - Hoesje voor iPhone 6/6S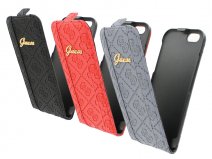 Op voorraad
Guess Scarlett Folio - Book Case Hoesje voor iPhone 6/6S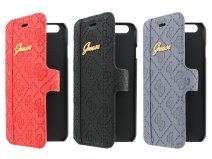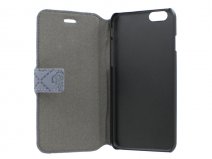 Op voorraad
Guess Scarlett Folio - iPhone 6 Plus/6S Plus hoesje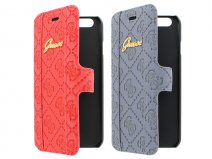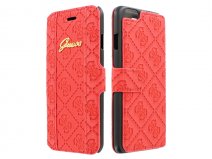 Op voorraad
Guess Scarlett Folio - Samsung Galaxy S6 hoesje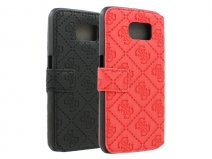 Op voorraad
Guess Scarlett Hard Case - iPhone 7 hoesje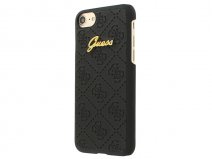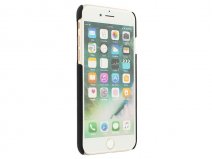 Op voorraad
Guess Studded Clutch - iPhone 6 Plus/6S Plus hoesje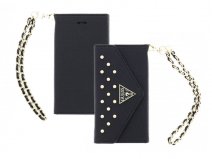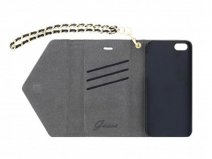 Op voorraad
Guess Studded Clutch Case - iPhone SE / 5s / 5 Hoesje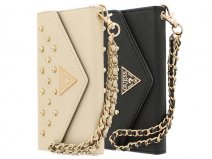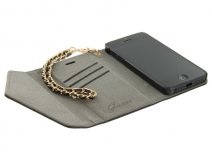 Op voorraad
Guess Studded Clutch Case - Wallet Case voor iPhone 6/6S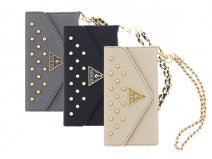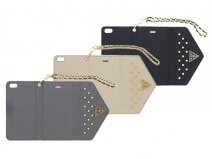 Op voorraad
Guess Studded Clutch Case - Wallet Case voor Samsung Galaxy S5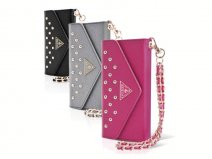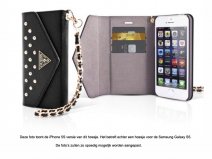 Op voorraad
Guess Studded Collection Folio - Samsung Galaxy S6 hoesje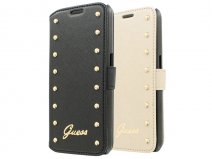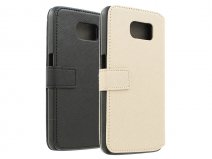 Op voorraad
Guess Studs Book Case - iPhone 6/6S Hoesje
Op voorraad
Guess Studs Book Case - Samsung Galaxy S5 hoesje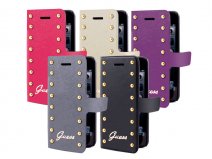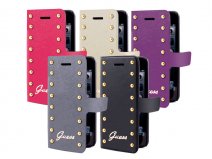 Op voorraad
Guess Studs Bookcase - iPhone SE / 5s / 5 hoesje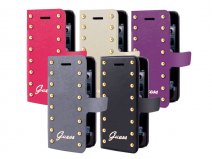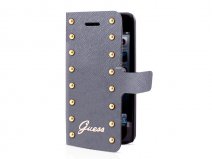 Op voorraad
Guess Studs Collection Flipcase - Samsung Galaxy S4 Mini hoesje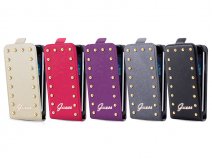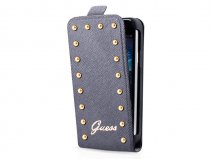 Op voorraad
Guess Studs Flip Case - iPhone SE / 5s / 5 hoesje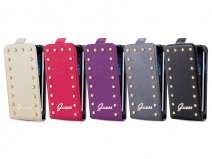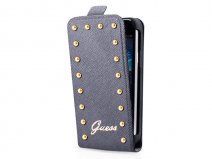 Op voorraad
Guess Studs Hard Case - Samsung Galaxy S4 Mini hoesje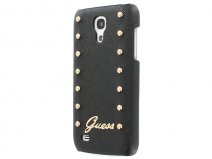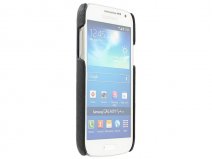 Op voorraad
Guess Tempered Glass Screenprotector voor iPhone 7/6s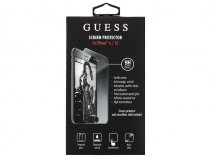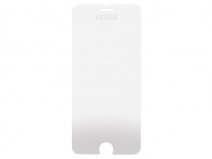 Op voorraad
Guess Tessi Book Case - iPhone SE / 5s / 5 Hoesje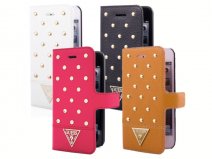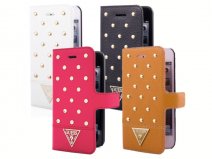 Op voorraad
Guess Tessi Book Case - Samsung Galaxy S5 Hoesje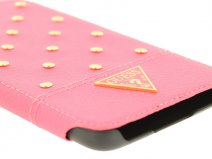 Op voorraad
Guess Tessi Bookcase - Hoesje voor iPhone 6/6S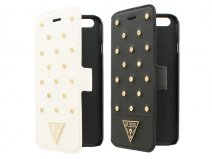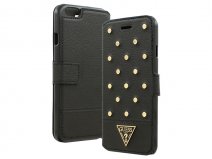 Op voorraad
Guess Tessi Bookcase - iPhone 4/4S hoesje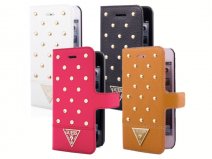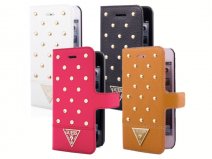 Op voorraad
Guess Tessi Hardcase - Hoesje voor iPhone 5C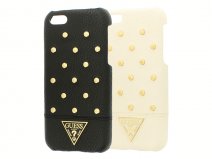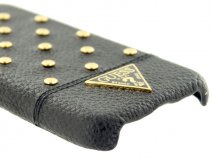 Op voorraad
Guess Tessi Hardcase - iPhone SE / 5s / 5 hoesje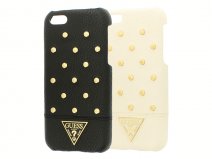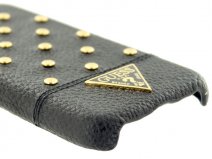 Op voorraad
Guess Tori Book Case - Samsung Galaxy S5 Hoesje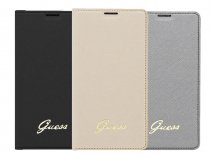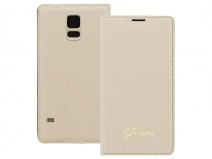 Op voorraad
Guess Tropical TPU Case - iPhone 6/6s Hoesje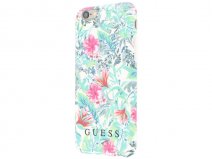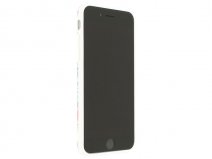 Op voorraad
Guess Tropical TPU Case - Samsung Galaxy S7 hoesje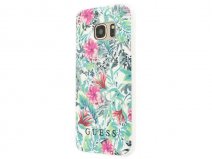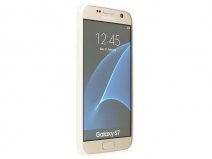 Op voorraad