Herschel Rugzakken en Tassen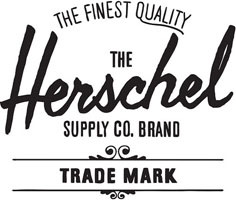 De Herschel Supply Co. rugzakken, messengers en laptoptassen shop je bij KloegCom.nl. Dit karakteristieke merk heeft een geschiedenis die terug gaat tot de vroege jaren 1900 en het kleine Schotse stadje Herschel. Peter Cormack reisde destijds af naar dit stadje, en zijn twee zoons gebruikten de naam van het stadje als merknaam voor hun in 2009 opgerichte tassenlabel.


Eigentijdse klassiekers
In onze uitgebreide collectie Herschel Supply Co. vindt u alle klassiekers terug, zoals de Little America, Retreat, Pop Quiz, Dawson, Heritage en nog veel meer. Ook de kleinere Mid-Volume modellen die de herkenbare ontwerpen combineren met een kleiner formaat voor dames of kinderen vindt u bij ons. De tassen van Herschel worden gekenmerkt door tijdeloze ontwerpen, hoogwaardige materialen en fraaie details als leren bandjes, fraaie gespjes en rubberen accenten. Herschel brengt bovendien elk seizoen beperkt verkrijgbare designs met unieke prints.
Klaar voor jouw Laptop

Zonder uitzondering zijn onze Herschel rugzakken en tassen voorzien van een laptopvak of zelfs een geïntegreerde gewatteerde laptopsleeve. Daarnaast zijn de tassen voorzien van functionele ritsvakken, insteekvakken en hebben bepaalde silhouetten handige extra's, zoals een speciaal gewatteerd brillenvakje.


Bekijk de Herschel Supply Co. tassen: