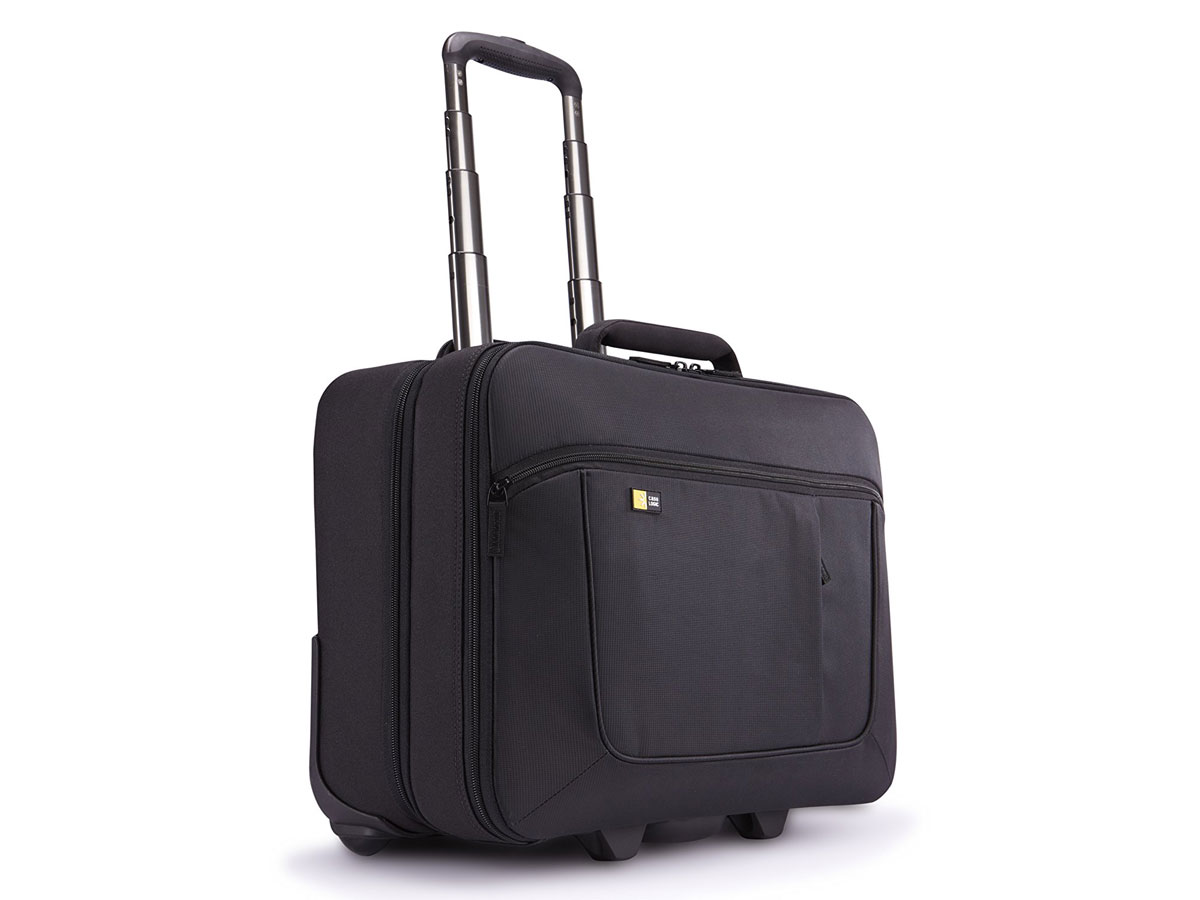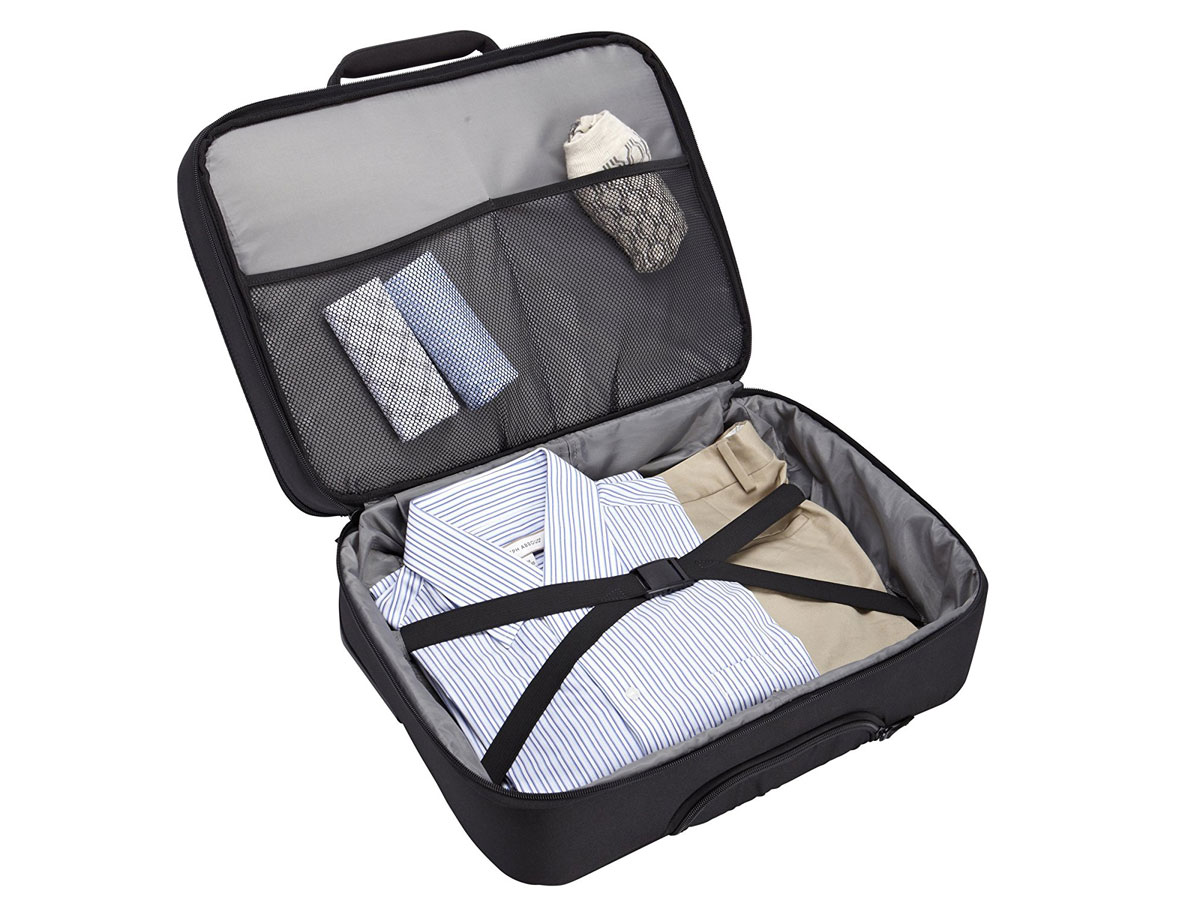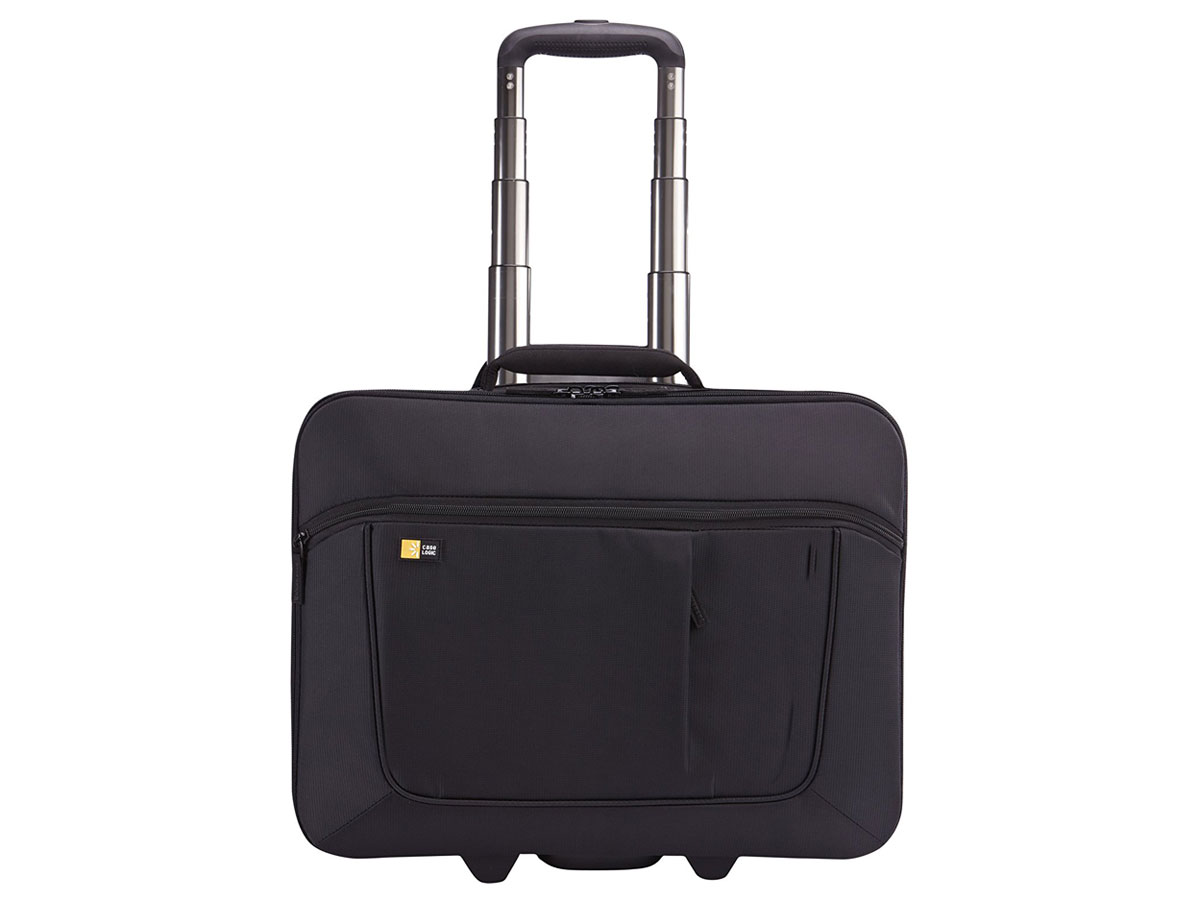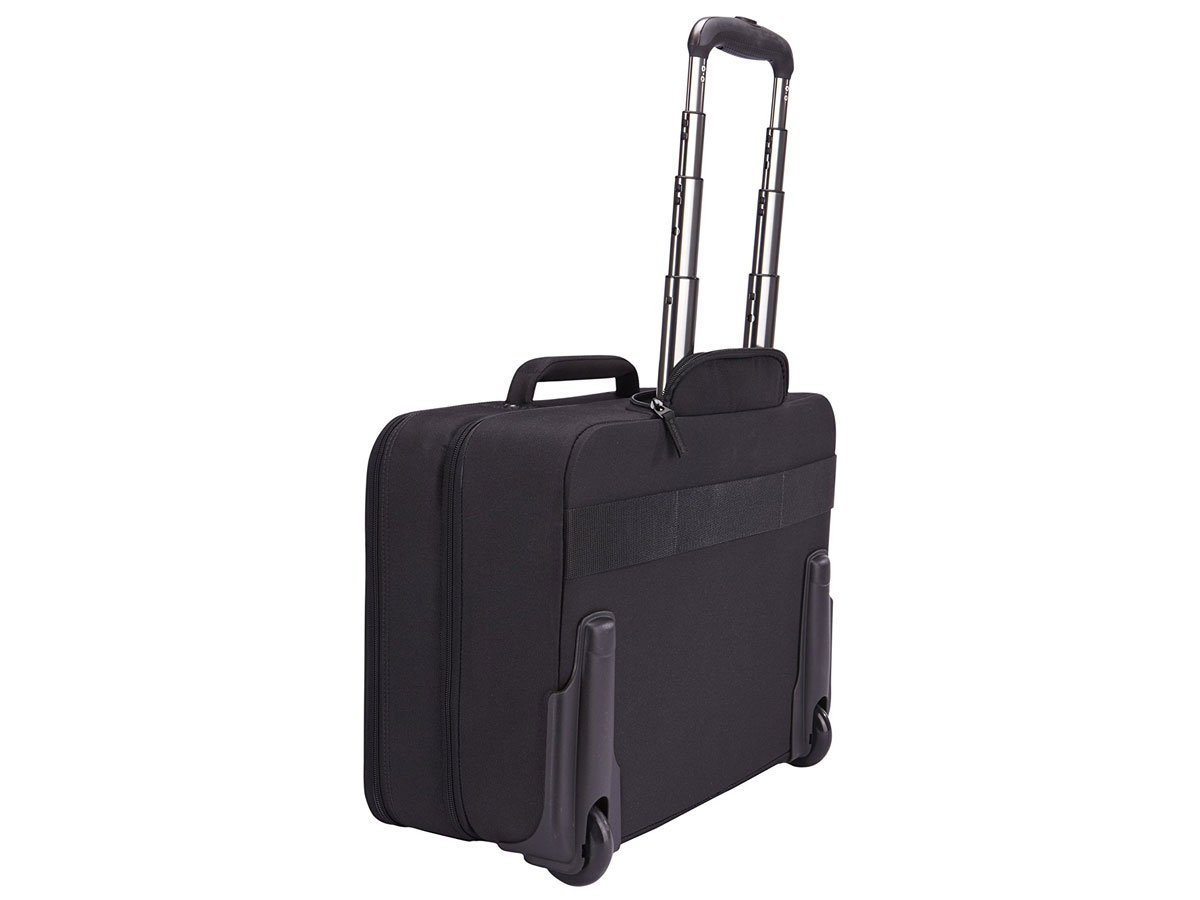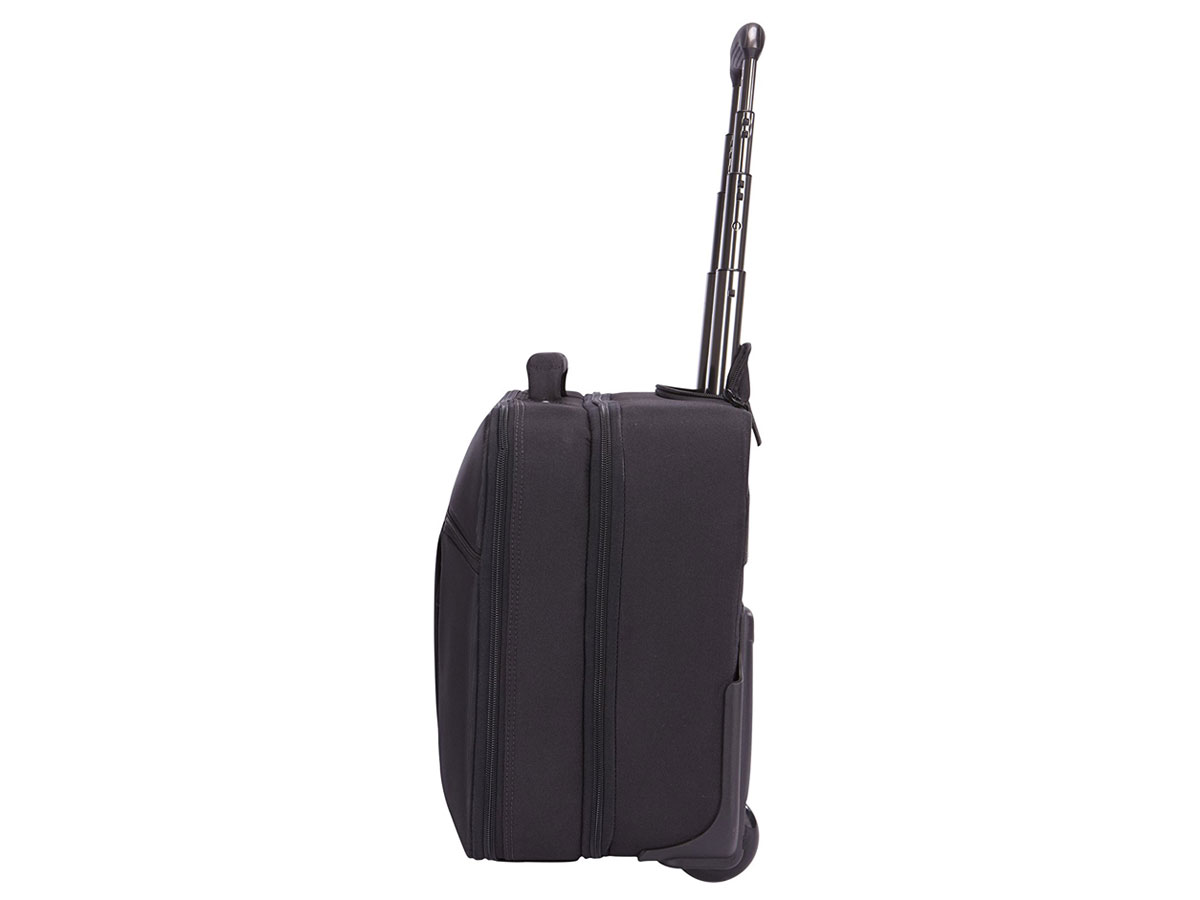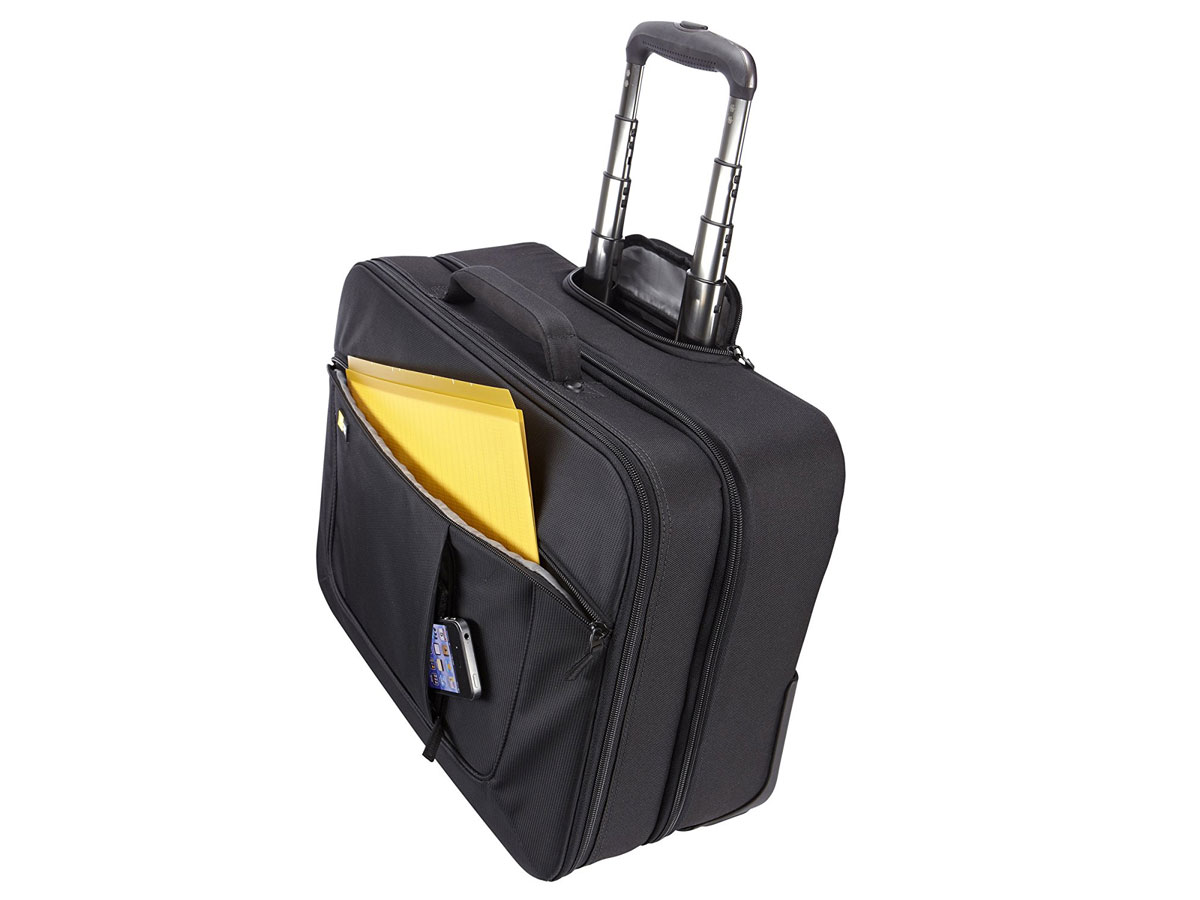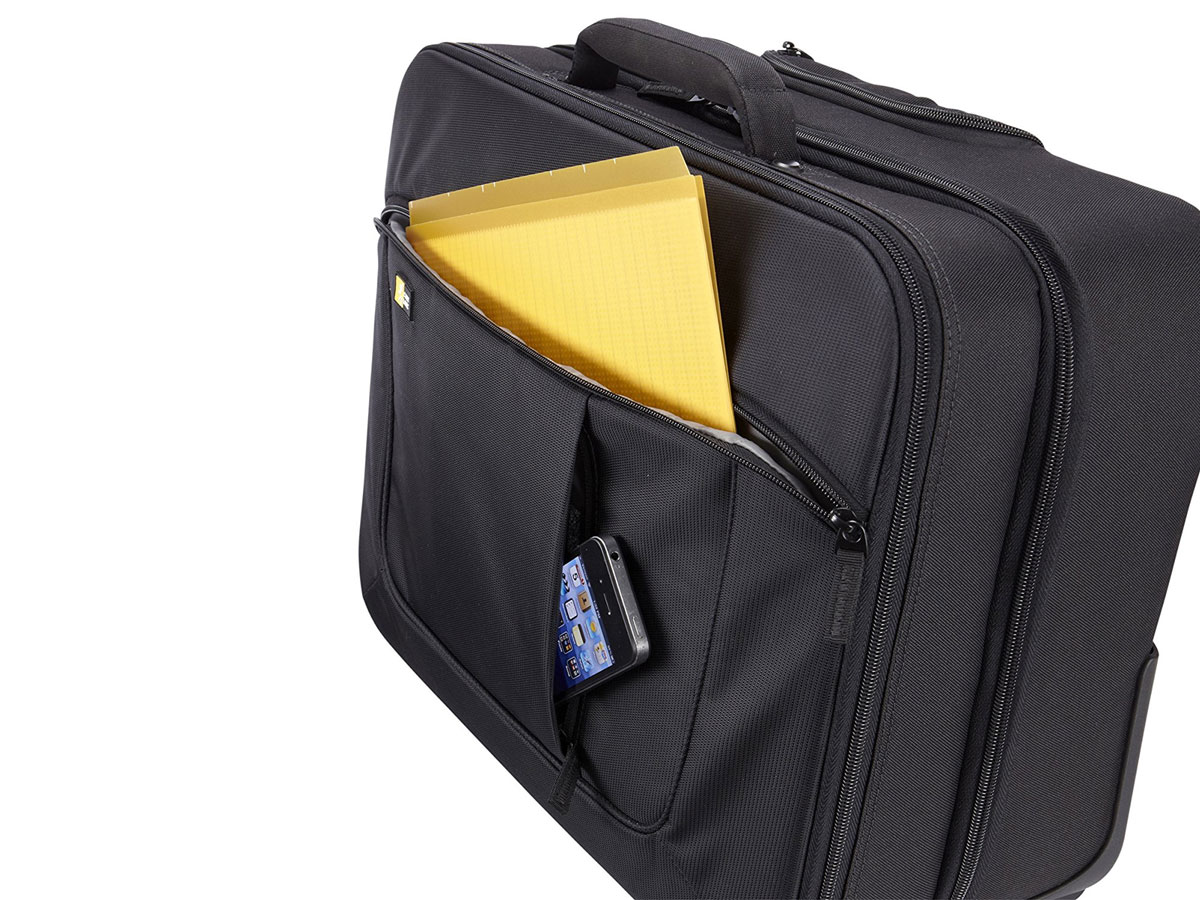 Case Logic 17,3" Laptop Trolley Business met Tablet Vak
€ 109,99
€ 54,99
€ 52,24 vanaf 2 stuks
Voor welk toestel?
Geschikt voor laptop tot 17,3" (max. 41.7 x 2.8 x 30 cm) en iPad/tablet tot 10,1".
Dit product is daarmee onder andere geschikt voor 17 modellen.
Bekijk alle geschikte modellen.
Case Logic 17" Laptop Trolley
Deze Case Logic laptop trolley is een must have voor de zakelijke gebruiker. De tas heeft voldoende ruimte en voorzieningen om op efficiënte wijze alle benodigdheden mee te nemen voor een overnight business trip.

Plek voor laptop en tablet
De laptop trolley case heeft uiteraard een ruim, goed beschermend vak waarin u laptopts tot 17,3" grootte probleemloos mee kunt nemen. Ook een vak voor een iPad of 10" tablet ontbreekt uiteraard niet. Daarbij is er goed nagedacht over zaken als die onhandige opladers, welke u onderin de koffer kunt wegbergen zonder dat ze in de weg zitten.

Documenten en accessoires
Daarnaast beschikt deze trolley over een speciaal verstevigd vak waarin documenten netjes opgeborgen kunnen worden, apart van de electronica. Een organizer paneel biedt een georganiseerde plek voor kleine accessoires, van pennen tot een externe harde schijf.

Ruimte voor extra kleding
Blijft u tijdens uw business trip een nachtje slapen, of heeft u behoefte aan een extra set kleding voor de avond? Geen probleem! De troley biedt in het achterste vak ruimte om een set extra kleding op te bergen. Gebruikt u dit vak hier niet voor, dan leent deze ruimte zich uitstekend om productsamples of relatiegeschenken in op te bergen.

Comfort voorop
Bij het ontwerp van deze Case Logic laptop trolley stond comfort voorop. Dat merkt u aan de soepel draaiende wielen die zijn geïnspireerd op die van inline-skates, het dik gevoerde handvat op de koffer én het telescopisch uitschuifbare handvat waarmee deze soepel achter u aan rolt.



Alle geschikte modellen
Apple
MacBook 12''
MacBook 13''
MacBook 13'' (Aluminium Unibody)
MacBook 13'' (Witte Unibody)
MacBook Air 11''
MacBook Air 13'' (2018-2019)

MacBook Air 13'' (2020/M1)
MacBook Air 13'' (t/m 2017)
MacBook Pro 13" (t/m 2012)
MacBook Pro 13'' Retina (2013-2015)
MacBook Pro 13'' USB-C (2016-2019)
MacBook Pro 13'' USB-C (2020/M1)

MacBook Pro 15" (t/m 2012)
MacBook Pro 15'' Retina (2013-2015)
MacBook Pro 15'' USB-C (vanaf 2016)
MacBook Pro 16'' (vanaf 2019)
MacBook Pro 17'' (t/m 2012)

Eigenschappen Business Trolley
| | |
| --- | --- |
| Artikelcode | 36302 |
| EAN | 0085854225021 |
| Leveranciercode | ANR-317-BLACK |
| Merk | Case Logic |
| Kleuren | Zwart |
| Materiaal | Nylon |
| Afmetingen | 46 x 23,6 x 40,4 cm |
In de verpakking
1 x Case Logic Laptop Trolley